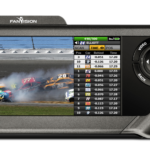 FanVision
Rent a Racing Electronics FanVision and headset to not only listen to the inside scoop on Pit Road and in the car, but also get live stats and video. Rent your FanVision ahead of time to SAVE.
Price: $54.95 (After Feb 11 $59.95)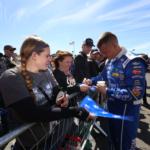 Pre-Race Pit Pass
Get up close and personal with your favorite teams, drivers, and cars before they start their engines with a pre-race pit pass.
Weekend: $125
Sunday: $100, Kids 12 and under $50