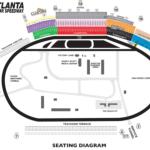 Saturday Tickets
Saturday, March 19, 2022
Includes entry to see the NASCAR Xfinity Series Nalley Cars 250 & the NASCAR Camping World Truck Series Fr8 208
Adults: $35-45 | Kids 12 & under: Free
*All tickets will be mobile tickets. Prices subject to change on March 19, 2022.
Insiders Club Package
Purchase tickets to all five NASCAR races at Atlanta Motor Speedway in March & July 2022 & become a member of the Insiders Club. Become an Insiders Club Member today and save over 30% from the walk-up prices! It's a deal that can't be beat!
Adults: $98-238 | Kids 12 & under: $20