Great finishes happen here!
Friday, January 13, 2017
With multiple racing grooves and a worn surface, Atlanta Motor Speedway lends itself to side-by-side racing, sometimes all the way up to the final laps of NASCAR events!
In fact, three of the closest finishes in NASCAR history have occurred at Atlanta Motor Speedway
2000: Earnhardt Edges Labonte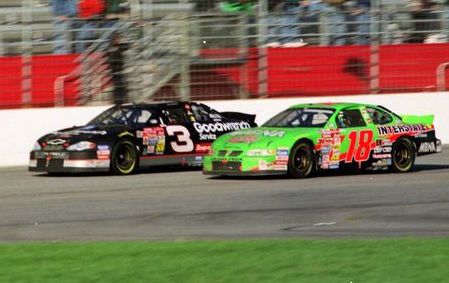 In what turned to be be Earnhardt's final Atlanta win, he edged Bobby Labonte by 0.010 seconds, denying the No. 18 team of an AMS victory in an era in which it claimed multiple Atlanta wins.
Earnhardt on the win: I didnt know if I'd be able to hold him off or not. I knew he'd been strong on long runs. We just went out there and went after it as hard as I could."
---
2001: "Harvick By Inches!"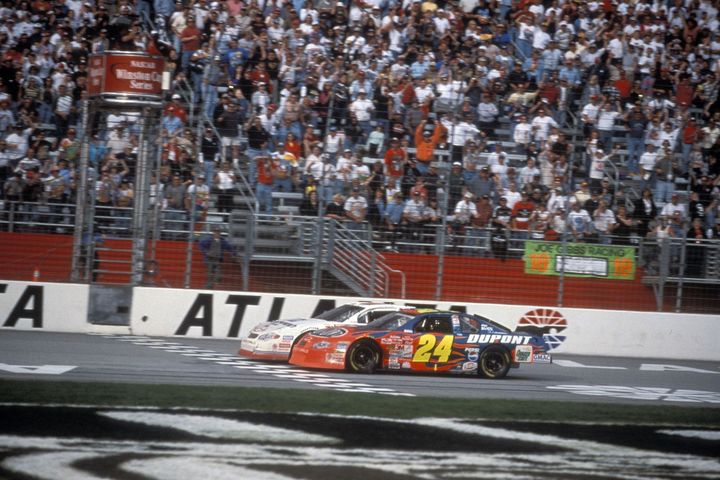 With the sport still reeling from the death of Dale Earnhardt, Kevin Harvick provided an emotional victory for the entire sport. Racing the car previously driven by Earnhardt, Harvick held off a fast-charging Jeff Gordon by 0.006 seconds. 
Harvick on the win: "Winston Cup race wins are not that easy to come by. I just can't put it into words how we're feeling right now. I think Dale Earnhardt was in the passenger seat of this car today. Somebody was making me go a lot better than I was."
---
2005: Edwards Breaks Through
Having shown promise but not yet won a race, Carl Edwards vaulted his career to intense stardom in 2005, winning his first race in NASCAR's top division by edging one of the sport's best drivers, Jimmie Johnson by 0.028 seconds. 
Edwards on the win: "As far as the race, I just drove as hard as I possibly could trying to figure out a way to get by Jimmie, which is just about impossible, and it just worked out at the end. I can't believe it worked out."