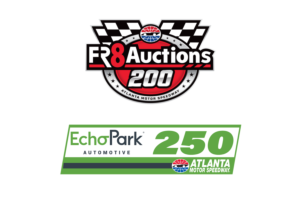 Saturday, March 20, 2021
NASCAR Xfinity and Camping World Truck Series
Fans Welcome!
Get two great races for the price of one with the traditional Atlanta Xfinity Series and Camping World Truck Series doubleheader. See the rising stars of the NASCAR Camping World Truck Series set their sights on Victory Lane in the Fr8Auctions 200. The day will be capped off by the EchoPark 250 with door-to-door drama from the drivers of the NASCAR Xfinity Series.
February 4, 2021 Camping Update
Available Camping Options
2021 Camping Protocols and Policies
Camping at the racetrack can create memories that can last a lifetime. Before you set up your campsite, take a look at these policies that will help you maximize your weekend getaway at the speedway.
Additional Camping Policies
Additional Infield Camping Policies