Review Safety Protocols
Contactless Tickets & Concessions
All tickets will be digital & scanned on the fan's mobile device when entering the gates. All concessions & souvenirs will only accept credit/debit cards or Apple Pay transactions. No cash will be accepted at any concession or souvenir location.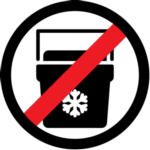 No Coolers Allowed
To comply with safety guidelines, coolers will not be allowed for this event.
You can still bring personal items, food, & drinks (including alcohol) (no glass) into the facility, but they must be in one clear bag no larger than 14x14x14 inches.
In addition to one clear bag, fans can also bring in one clutch bag/fanny pack (maximum size of 4.5"x6.5"). We ask that fans approach the entrance gates with their clutch bag/fanny pack open and ready for visual inspection. 
Please see Prohibited List below for more information.