'Debunking' Fake News Night At Thursday Thunder
Tuesday, August 8, 2017
A unique Saturday edition of Thursday Thunder, Atlanta Motor Speedway's summertime Legends and Bandolero racing program, last weekend provided AMS a new opportunity to engage its fans with fun and quirky promotions at the atypical, non-Thursday night of racing.
Keying in on its business of entertaining fans and patrons while providing a memorable experience at the races, track officials honed-in on current events that are top of mind for many Americans. And so was born "Fake News Night," a unique approach to bringing attention to last Saturday's championship night for the 2017 Thursday Thunder season.
Announcing admittedly "unbelievable" promotions via carefully crafted press releases that conveyed major news that wasn't necessarily what it initially seemed, AMS offered five "fake news" items that were accurate as written but required readers to read between the lines to reveal their true meaning. The fifth and final "announcement" even offered a clue to readers that, when found, formed the phrase "F-A-K-E-N-E-W-S" within the text.
Below, we've debunk each of the "fake news" announcements that were revealed on Fake News Night at the Aug. 5 finale of the 2017 season of the Thursday Thunder Legends Series presented by Papa John's Pizza.

Fake News: AMS Giving Away Giant TV At Thursday Thunder Finale
Debunked: Perhaps the most truly accurate announcement of them all, AMS did in fact give away a "giant' flat-screen HDTV. However, the TV wasn't new or even produced in the past decade. In reality, it was an enormous projection TV, weighing in at well over 100 pounds, hence "giant." Of course, the age of said TV was never brought up.
As for the "small screens," fans who didn't win the giant TV were awarded a consolation prize of, quite literally, small screens. A meticulous review of the original press release will reveal that it didn't mention the screens being of the television variety.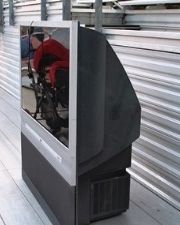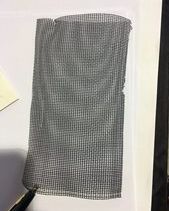 Fake News: Neil Young's Live Performance To Entertain Fans At Thursday Thunder Finale
Debunked: On the flip-side, this announcement was perhaps the most misleading. The press release mentioned that fans would "hear a live performance by rock and folk-music legend Neil Young." It went on to say that the "unmistakable sound" could be heard at no extra cost, thanks to "its 100,000-watt, 42 speaker, high-performance sound system…"
Of course, the operative word was "hear." The announcement stopped short of saying that Young would actually appear live at AMS. Instead, his live performance at Toronto's Massey Hall in 1971, which was produced as a "live" album in 2007, was played over the AMS sound system as guests arrived.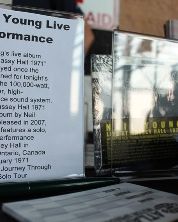 Fake News: Alaskan Pizza-Eating Champion Attending Thursday Thunder Finale
Debunked: Simply, one AMS employee is originally from Alaska, and he was technically undefeated in pizza-eating contests coming into Saturday's races. As for his brown bear sidekick? Kodiak, a brown teddy bear.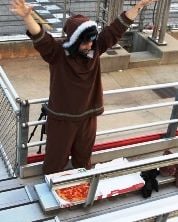 Fake News: 'Trump' Cabinet And Russian Official To Appear At Thursday Thunder Finale
Debunked: No, President Donald Trump's Cabinet wasn't present at the Aug. 5 Thursday Thunder season finale. However, a filing cabinet appointed in "Trump" décor was. The "unconfirmed Russian" official's Russian nationality was never verified, and therefore remained unconfirmed. Truthfully, though, he was, as described in the original announcement as "an unbiased whistle-blower," a rules-enforcing basketball official who never favors one particular team.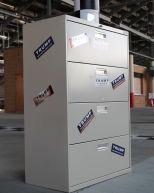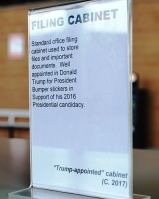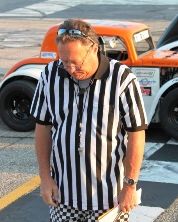 Fake News: Figure-8 Track Configuration Plans Completed for Thursday Thunder Finale
Debunked: While there were "plans" for a figure-eight track configuration completed and available for fans at the Thursday Thunder finale, the original announcement never mentioned the track's intention to implement those plans or alter the layout of the quarter-mile asphalt Thunder Ring. In fact, this announcement actually contained the phrase "F-A-K-E-N-E-W-S" when spelling out the first letter of each of its first eight paragraphs.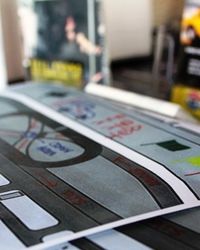 While the 2017 season has come to a close, the Thursday Thunder Legends Series presented by Papa John's Pizza will return next summer with more unbelievable, fun, zany and entertaining promotions.
Atlanta Motor Speedway's Legends and Bandolero racing continues with its fall points series beginning on Saturday, Sept. 9.
Infield admission is available for $20, and passes can be purchased at the Security Command building near the speedway's main entrance.
For more information, contact the Atlanta Motor Speedway ticket office at (770) 946-4211, (877) 9-AMS-TIX or visit www.atlantamotorspeedway.com.