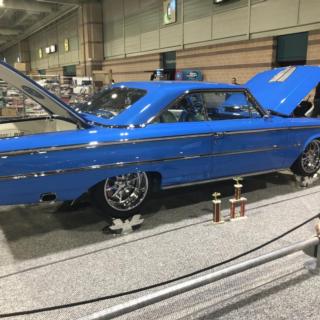 Monday November 18, 2019
Among the seemingly endless assortment of classic and modern vehicles on display at Summit Racing Equipment Atlanta Motorama, select vehicles are highlighted and celebrated during the massive celebration of anything with a motor.
Recent Headlines
11/14/19

About 200 people serve clean up, EMS, and firefighting roles inside Atlanta Motor Speedway's 1.54-mile oval. Well before being stationed inside the track, each one goes through training to get familiar with the task at hand.

11/11/19

The prestigious award was presented at The Coca-Cola Company's annual Veterans Day Celebration in Atlanta to Speedway Motorsports President and CEO Marcus Smith.

10/25/19

The third event of the Fall Series of Legends and Bandolero races has been postponed due to forecasted inclement weather.

10/23/19

NASCAR fans will be able to hear the roar, feel the rush, and see the exciting action like never before at Atlanta Motor Speedway in 2020.
More News