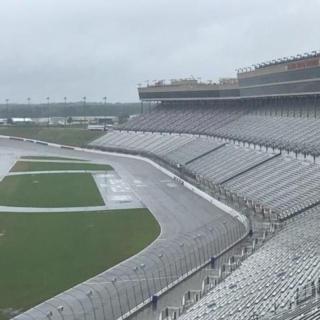 Friday February 07, 2020
The second event of the Furious Five series of Legends and Bandolero races scheduled for Feb. 8 has been postponed due to forecasted inclement weather.
Recent Headlines
02/06/20

Dawsonville's own Chase Elliott will join Atlanta Motor Speedway for the unveiling of the Speedway's special 60th Anniversary pace car on Wednesday, Feb. 19.

02/04/20

The aspiring drivers of the AMS Legends program will bring the thunder on two nights during NASCAR weekend.

02/03/20

Camping is already one of the best ways to experience NASCAR weekend at Atlanta Motor Speedway and in 2020 it's going to be even better.

02/01/20

Race fans flocked to a Marietta QuikTrip to kick off race season in the Atlanta area during Saturday's QT Pit Party.
More News