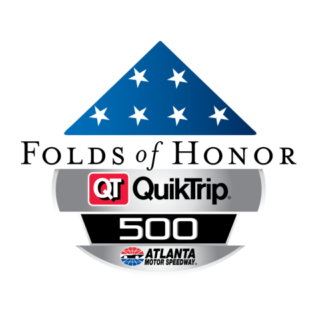 Monday June 01, 2020
As the Title Sponsor of Atlanta's premier NASCAR race, QT aims to drive entertainment for fans virtually with pre-race concerts, exclusive interviews and giveaways during the Virtual Tailgate
Recent Headlines
05/28/20

The stakes just got higher for the EchoPark 250 Xfinity Series race at Atlanta Motor Speedway on June 6.

05/15/20

Atlanta Motor Speedway is giving race fans a chance to get cool prizes as NASCAR returns to racing with its new "Winner's Circle" contest.

05/14/20

As part of NASCAR's revised 2020 schedule, the Folds of Honor QuikTrip 500 will take place at Atlanta Motor Speedway on Sunday, June 7, at 3:00 p.m.

04/29/20

Following an overwhelming response to market days held in April Atlanta Motor Speedway, Hampton Elementary, and the Atlanta Community Food Bank are adding four market days in the month of May to help meet the need.
More News