Step 1
Download the Atlanta Motor Speedway app in the Apple Store or Google Play Store on your smartphone!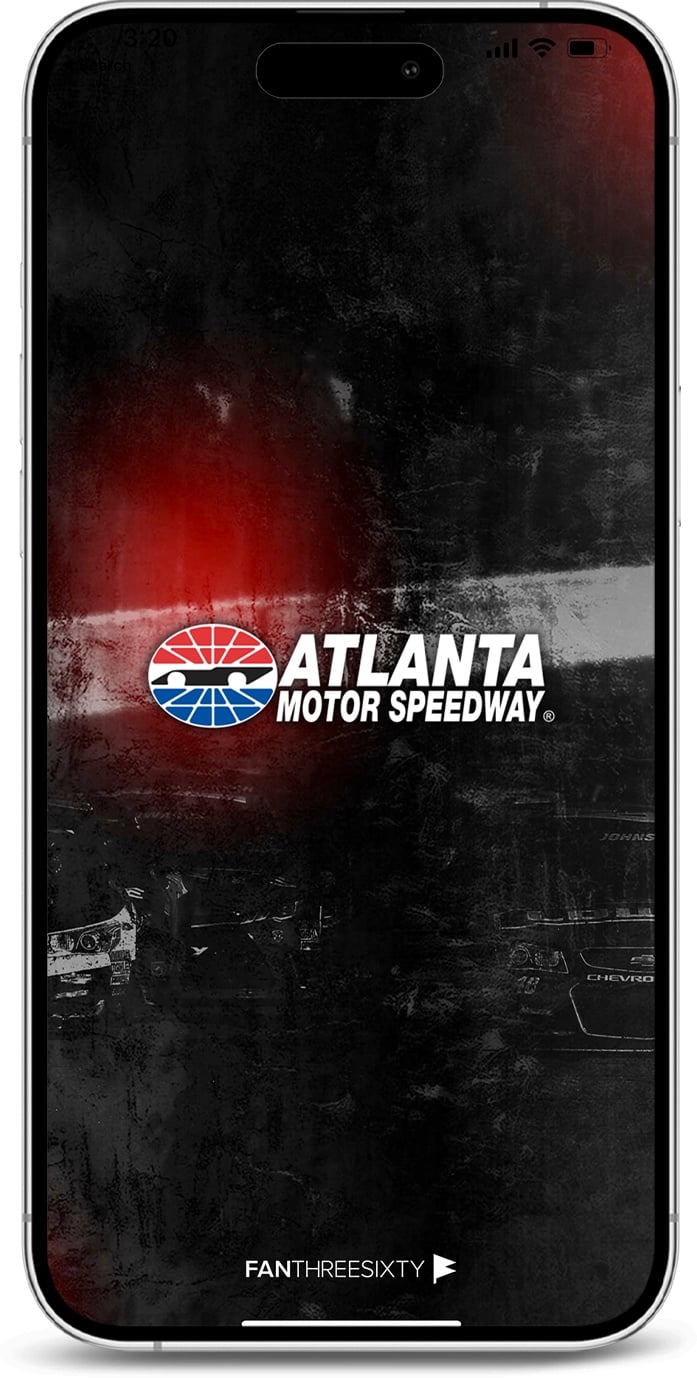 Once downloaded and the app is opened, please Sign Up or Log In.
NOTE: This process is not tied to your ticket account. You may use your Facebook, Google or any email to login/sign up.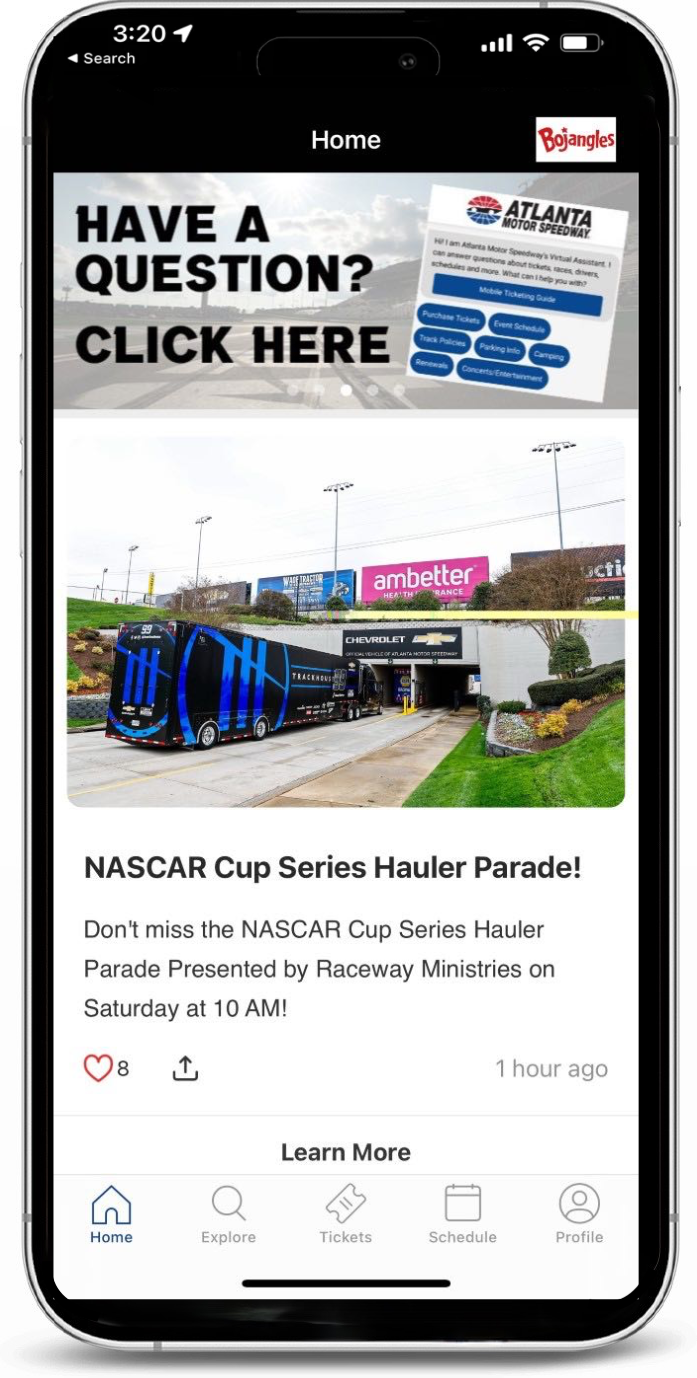 Now that you're logged in, our homepage will be displayed. From here, you can discover upcoming events at AMS, explore maps of the facility, get directions to AMS, submit a lost & found claim, stay updated on all NASCAR weekend schedule of events and of course... easily access your tickets!
To link your AMS App to your Ticket Account, tap the Tickets icon in the lower center of your screen (Apple iOS) or top center of your screen (Google Android).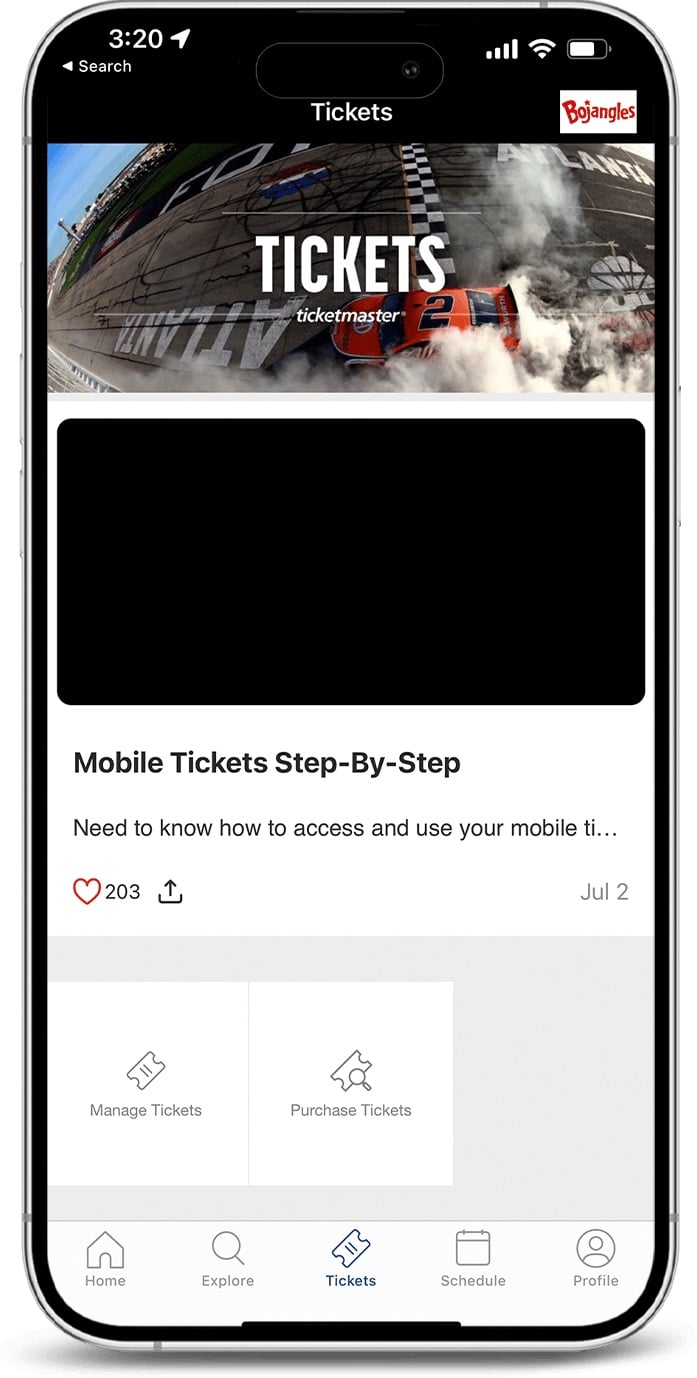 Your Tickets tab will now be displayed. Tap on Manage Tickets to link your Atlanta Motor Speedway Ticketmaster Account to the AMS app.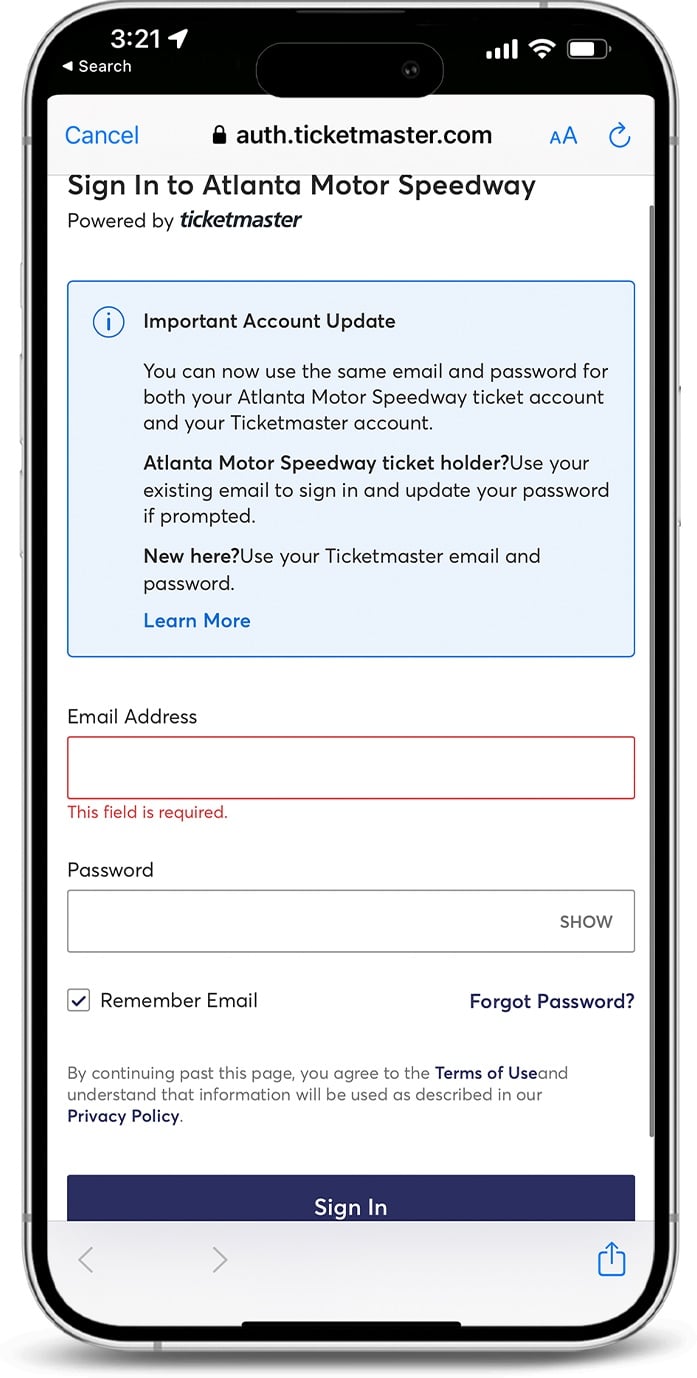 Log in to your Atlanta Motor Speedway Ticketmaster Account using your email associated with your ticket order and your password.
If you have never accessed your tickets online, purchased AMS tickets online, or do not remember your password, simply tap "Forgot Password?" to receive email instructions on resetting your password.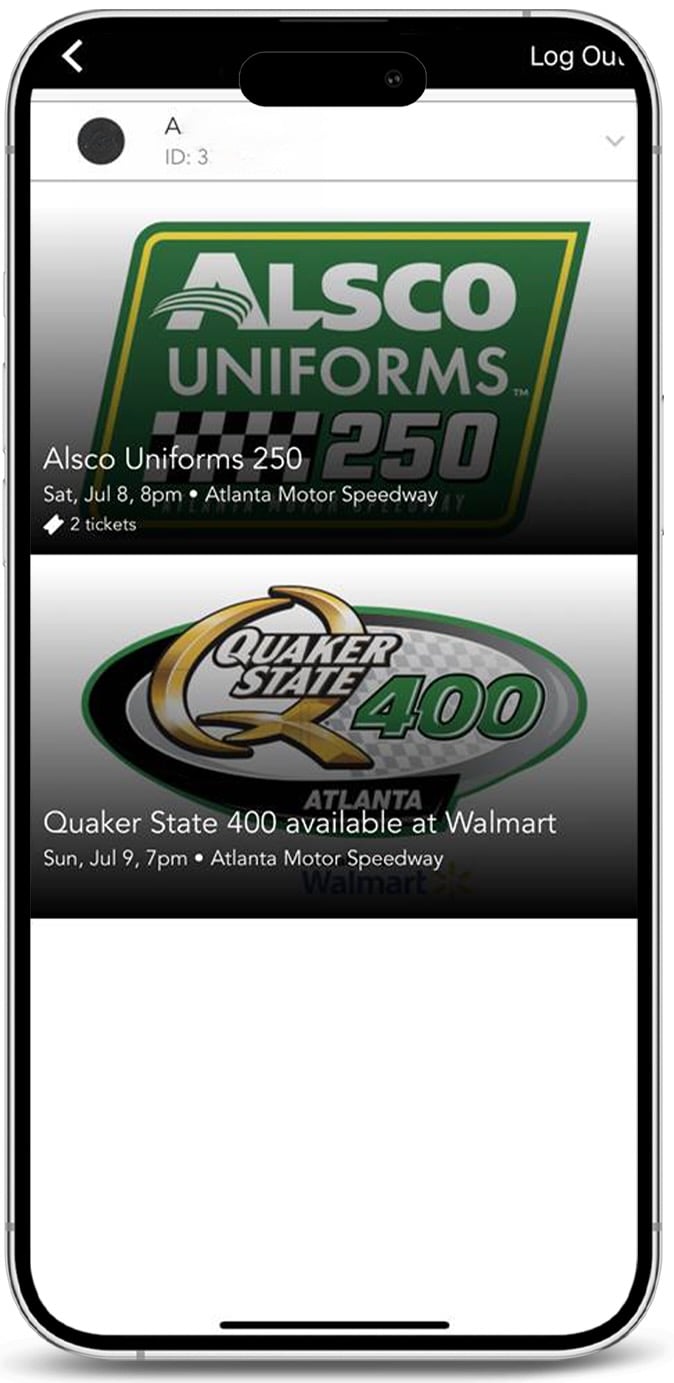 Once you have logged in to your Ticketmaster account, your AMS Tickets will now be linked to your AMS app!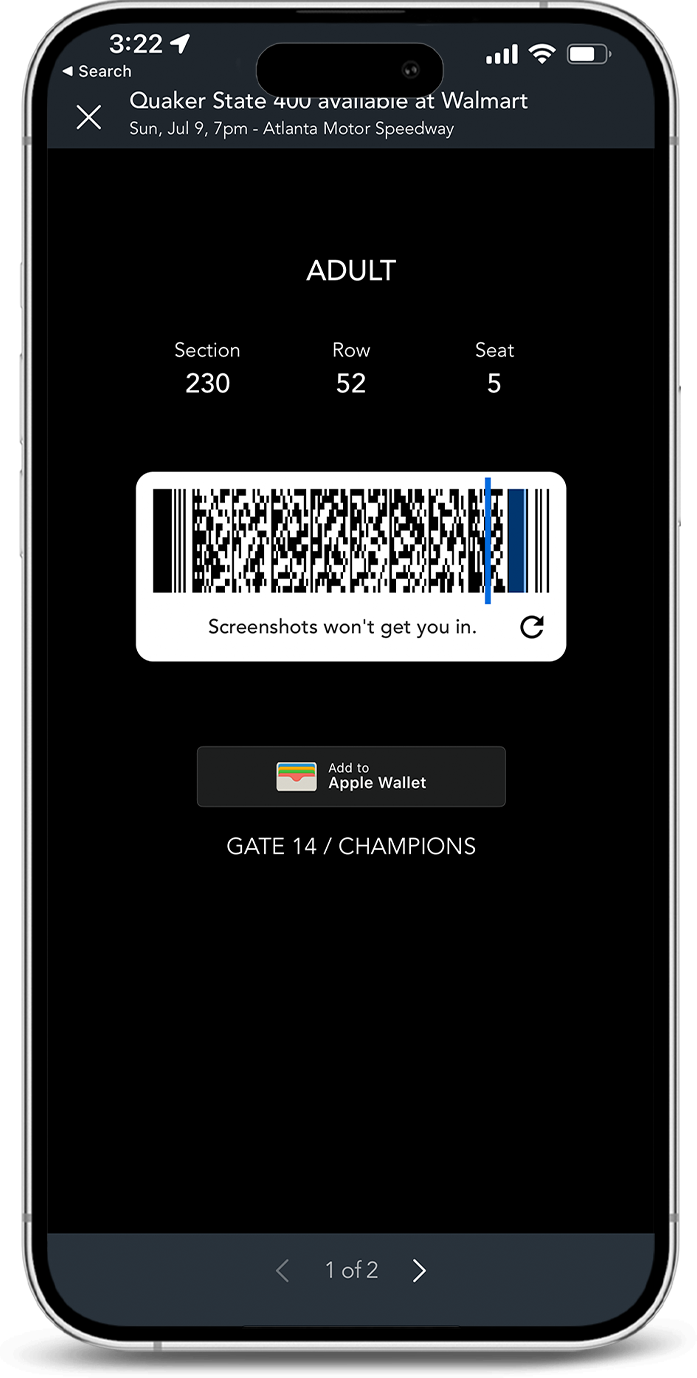 Simply tap on the event image to view your tickets! From here you can View Barcode for us to scan your tickets at the gates OR Save to Phone via Apple Wallet or Google Pay if your smartphone allows. You can also Transfer any tickets to friends and family!